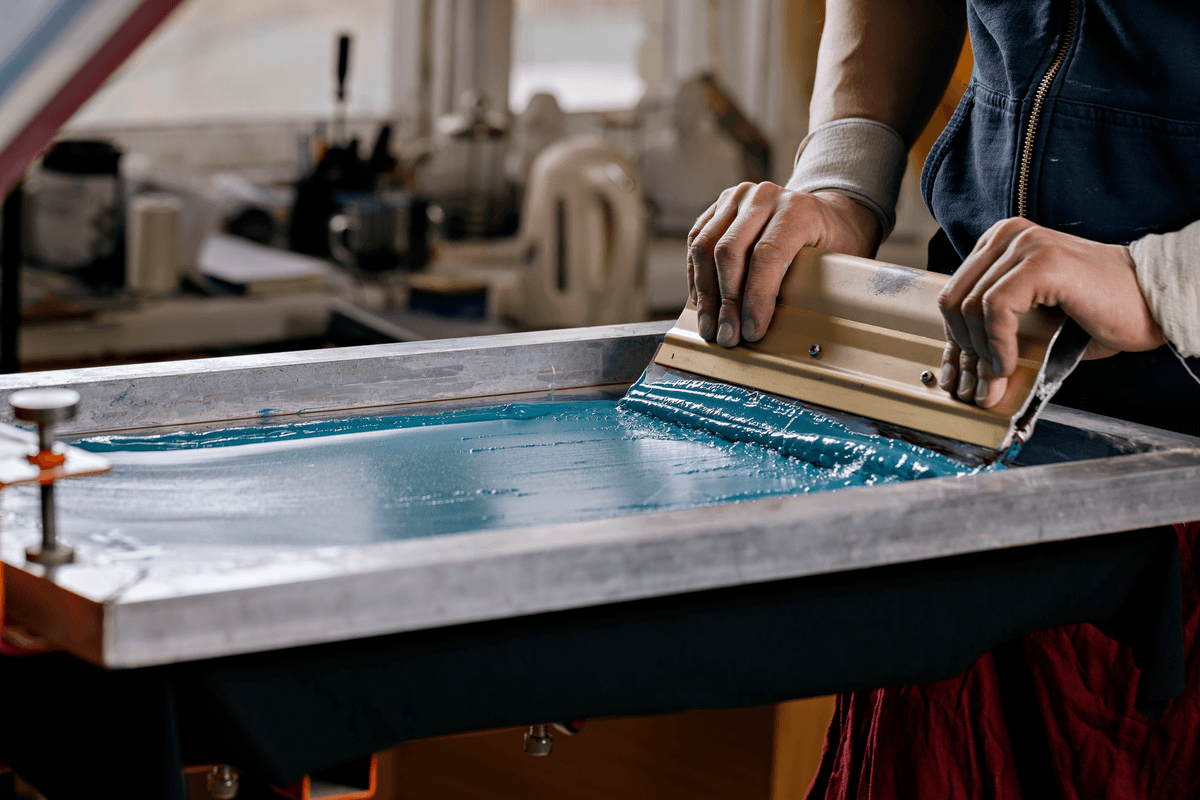 There's an ongoing debate on what t-shirt design method is better – screen printing or embroidery. While there's an argument for both sides, screen printing comes out on top for a few reasons when it comes to customizing garments. 
Interested in learning more? If so, keep reading. 
An Affordable Option
When you compare prices, it's clear that screen printing is much more affordable than embroidery. This is one of the reasons it's so popular today. Not only that, but individuals ordering shirts or other screen-printed items in bulk can save a lot of money. 
One reason for this is that a custom embroidery job will be priced based on the thread count of each shirt. This pricing method alone makes them much more expensive than most screen printing orders. It's estimated that most embroidery jobs (for the same design) will cost two to three times more than screen printing. 
While there are one-off jobs for printing, most people who order items screen printed or embroidery are doing so in bulk. Because of this, they want to get the highest-quality results for the best price possible. The chances are that once you start comparing prices, screen printing will be the most affordable option. 
The Perfect Option for T-Shirts 
Do you need to have a custom design on a t-shirt? If so, screen printing is the obvious choice. 
If you choose embroidery, you will be limited since the higher the thread count for the project, the more expensive it becomes. However, your custom design can be applied to the shirt for one, low price with screen printing. 
It does not matter if you are printing a small logo on the sleeve or the band's upcoming tour dates; with screen printing, you can get it done quickly and easily without breaking the bank. 
However, screen printing isn't just for t-shirts (although it's one of the most popular items). It can be used for backpacks, hats, pens, and more. In fact, there are a few things that screen printing can't be used for. This isn't the case with embroidery. Only items that can be stitched can be embroidered. 
Flexible and Durable 
Another way that screen printing stands out from embroidery is because of how flexible and durable it is. While it may seem like the threading of embroidery may be more durable than screen printing, this isn't the case. A quality screen printing service will use high-quality inks to ensure they don't fade, even after multiple washes. 
Screen printing is also more flexible, as mentioned above. It can be applied to many more items and surfaces than embroidery can. 
Screen Printing is a Smart Option 
As you can see from the information above, there are more than a few reasons to choose screen printing over embroidery. Just make sure to find a quality service provider with good reviews. This will help you get the desired outcome for your order and love the look of the printed design.