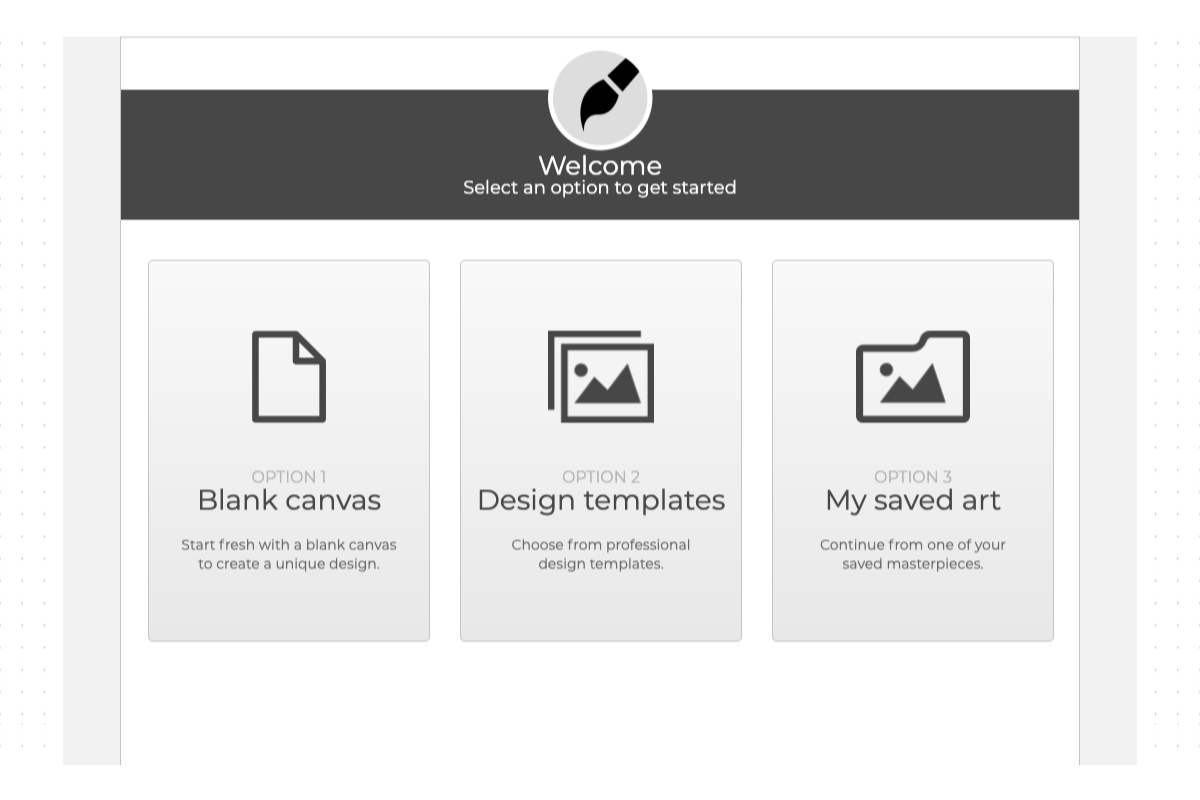 Want to see how we're different at All-Stars Gear? Just navigate through our site and click into our design studio.
We were really excited when we put this together. When we launched, it was a big day, sort of like when we first got some of our newest screen printing equipment on-site.
The design studio is really innovative because it allows anyone to put together a printing plan right through our website, without doing anything else like calling or sending over files. It's so easy for our customers, and for us, that people want to do it that way every time!
How it Works
With our design studio, you have three choices. You can start with a blank slate and add your own design, or you can use one of our handy templates. Also, if you have used the site in the past, you can click into 'saved art' and recover your old designs and use one of those.
Starting from zero and adding your own images and text is easy with this versatile environment. Without getting into all of the nuts and bolts of how this works through your web browser, the end result is that you can easily upload your art through the design environment, and build what you want with intuitive tools.
This is really a game-changer when it comes to getting the personalized gear that you want for sports, fundraising, corporate events, or any other kind of purpose.
The Design Studio Philosophy
Technology wizards might see the resemblance between our design studio, which automates the creation of screen-printing projects, and the types of design studios that come with object-oriented programming languages like Visual Basic and Java.
A design studio takes tasks and controls and makes them easily accessible to the end-user. Think of it as a specific interface that gives you a window into the process, where you can drag-and-drop instead of dealing with more elaborate controls or choices.
How our design studio is different is that it allows you to basically self-serve when it comes to putting your shirts or other products together. In other words, you don't have to wait on someone in-house to put these things together for you. It's all there. You can wrap text and resize items to fit, and do all the rest of it yourself. Our customers love this functionality, and it's part of how we deliver quality. Browse the site to see more. We want you to be happy with what you buy!