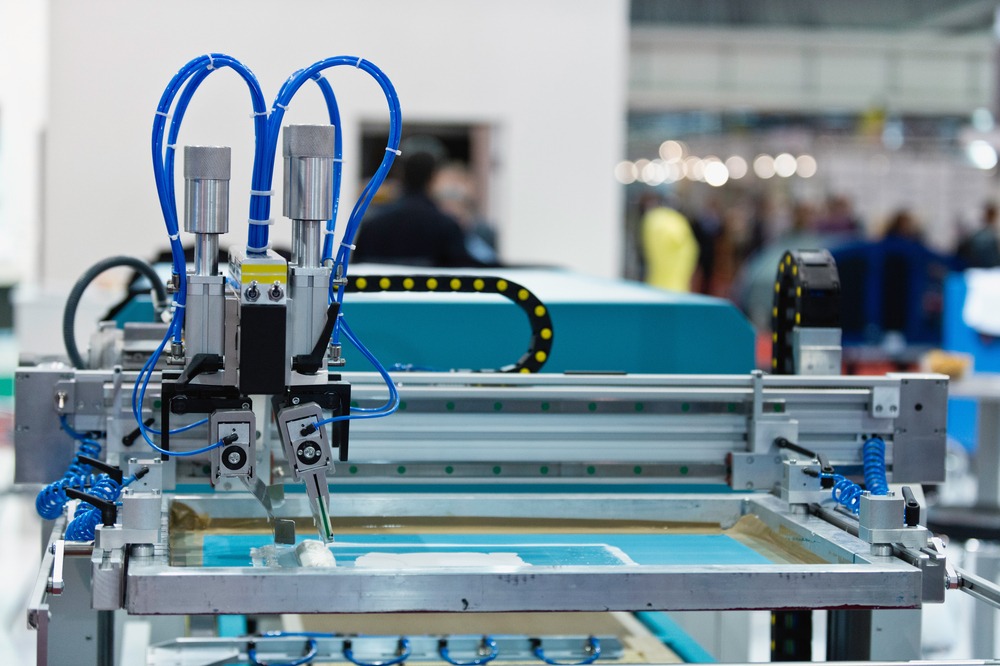 How does screen printing work, anyway?
These days, more of these processes are being outsourced to highly automated pieces of equipment with robotics engines that know how to really provide a quality result.
Screen Printing and Robotics
These aren't your old-school rinky-dink machines that make heat transfers. They're brilliant 21st century compositions of steel and silicon that can really operate at a high level!
On our website, you'll see pictures of these amazing machines and how they apply to our design studio work for screen printing projects. That will give you a better idea of what it takes to really excel in this kind of printing process, with bright colors, precision edges, and the whole nine yards.
Capacity
You'll also see that one of these machines has a number of stations, in order to work on multiple items at once.
That's important for the level of demand that we have on our web e-commerce business as we turn out quality products for clients! We are busy here, as we manage accounts and drive fulfillment in ways that make the competition look like slowpokes. We're at it every day, bringing the power of our printing equipment to your door.
Floor Work
Available floor space is very important in these kinds of workflow models.
Too many shops have a cramped atmosphere, where it's hard for people to get around machinery and equipment to get the job done. You can see how these machines that we keep in-house (plus a commitment to safe layout) contribute to an organized and safe result.
Individualized Controls
You also see intuitive and accessible controls for screen printing equipment.
Talk to a firm with a customer service mindset, and ask us about how to set up your web stores for ongoing success with screen printing results.
Along with that, let's talk about the use of our design studio for customers.
We pull the value of our machines and systems through to our e-commerce site, offering a design studio where people can self-serve for screen printing for their project or charity or anything else.
The design studio is a unique way for you to get involved and engaged in what you're buying. Without that, you're simply just passively selecting from a catalog. We wanted to go the extra step to make things more interactive and enhance the services that we provide to customers! Take a look at what All Stars Gear can do for you and your group.