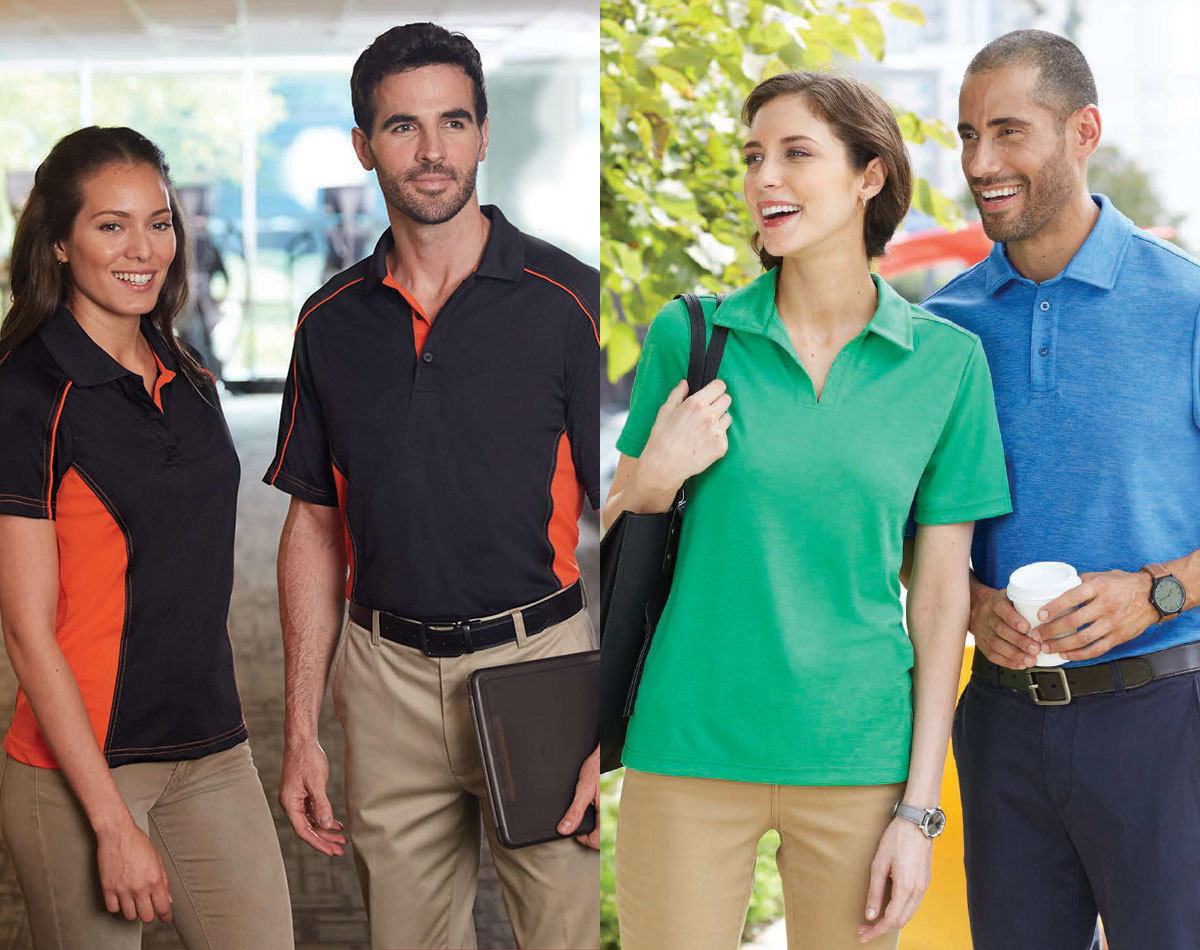 As we help to supply customers ordering from our catalogs or perusing our design studio, we hear some common questions about how to customize and craft the right apparel for teams. We like to weigh in, as a courtesy and a service to our clients. 
One big question is whether to have a collared shirt or a simple T-shirt with an open, no-collar design.
So which is better, color or no color? Well, it depends. Here are some tips for deciding which type of shirt to purchase. 
Professional Button-Down Shirts
Most top managers would agree that for a formal and professional look, there's nothing like the collared shirt. Even a simple cotton short-sleeve collared shirt still looks professional and gives the employee better range of motion with their arms. The simple addition of a collar and a couple of buttons at the top isn't too hard to integrate into a shirt design, either.
On the other hand, if you are just wanting to give people shirts, and you don't have any other kind of need for business-casual compliance, a T-shirt style can be fine. For instance, if you're doing a charity event, the no-collar shirt is by far the preferred format. One reason for that, in our opinion, is that the no-collar design doesn't detract from the messaging.
For example, say you're running an event around fighting cancer, or something related to animal welfare. Those are just two examples. You want the messaging to be front and center – you don't want the eye to wander from the center of the shirt. So having a no-collar design kind of facilitates that. Some of our customers talk about that as they design and ask us about how to craft the right apparel.
Colors and Styles
We see solid color winning out in terms of client demand, but there are also other options.
Take a look at the design studio – click in and use some of the tools, and you'll see why this unique e-commerce portal helps us to sell to a variety of customers who need the best work or personal apparel around.
You can also check out our special offers and shipping policies and everything else, right on the website. It's the era of e-commerce, and we are one of the most responsive custom apparel shops that you'll find operating with a modern attractive catalog of shirts and other items.